TRON (1982) | Movie Poster
In a print production class I created a movie poster for the 80's Tron movie. The challenge was to only use 3 PMS colors to maxamize cost efficiency at the printer. I used a bitmaping technique to get a glowing effect that would be replicable in a screen print.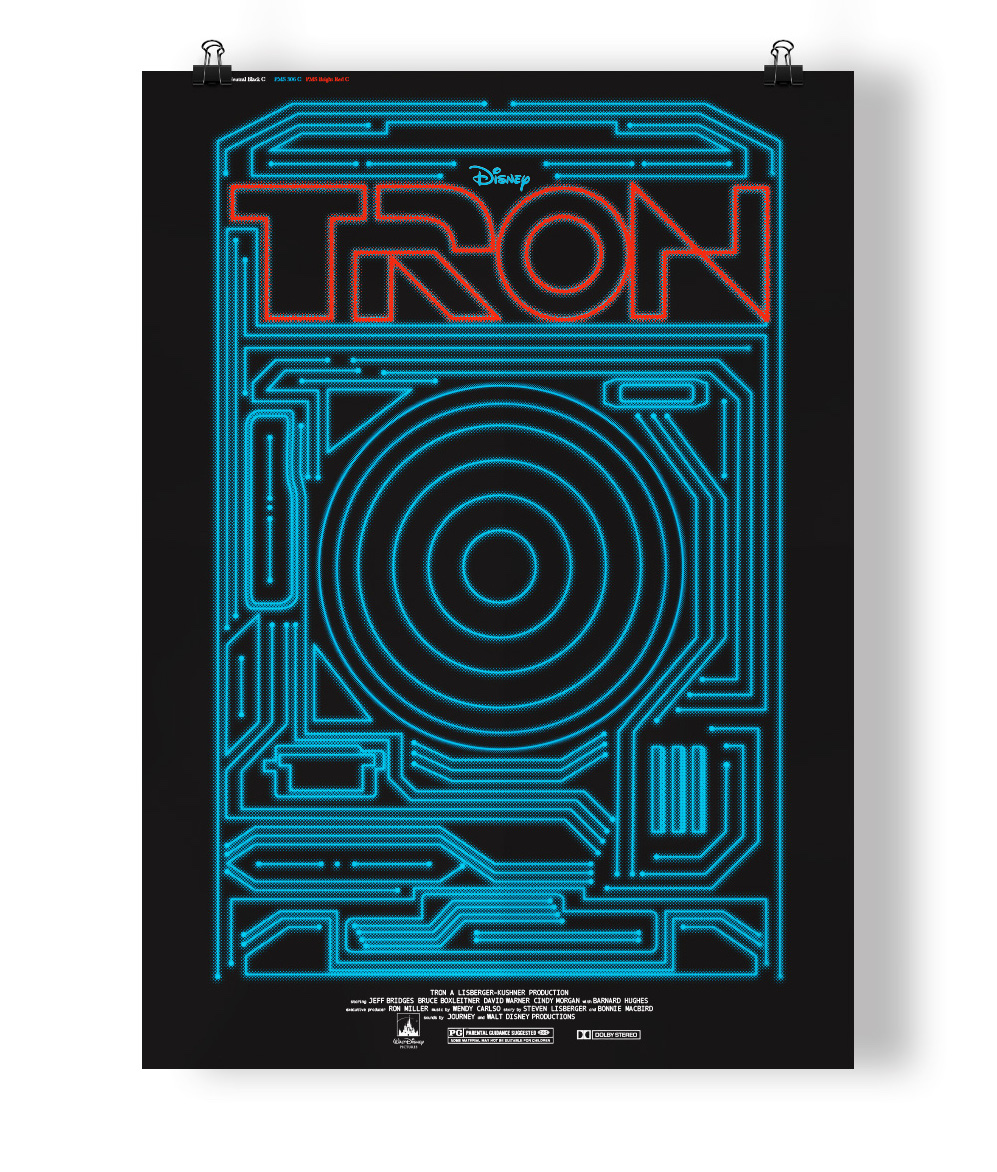 POCAHONTAS MOVIE POSTER
A poster, popcorn bowl, and accompanying soda cup were created to promote a movie premier of the remastering of a family favorite, Pochaontas. The goal of this project was to develop experience with printing on a curved surface that would be viewed at a perspective.