Digital Illustrations
Things I make just for the sake of it.
Where's Tomer
I drew our very own Where's Waldo of all our friends and family as a present for my partner! Bonus points if you find all 15 dogs and a lizard in a wizard hat.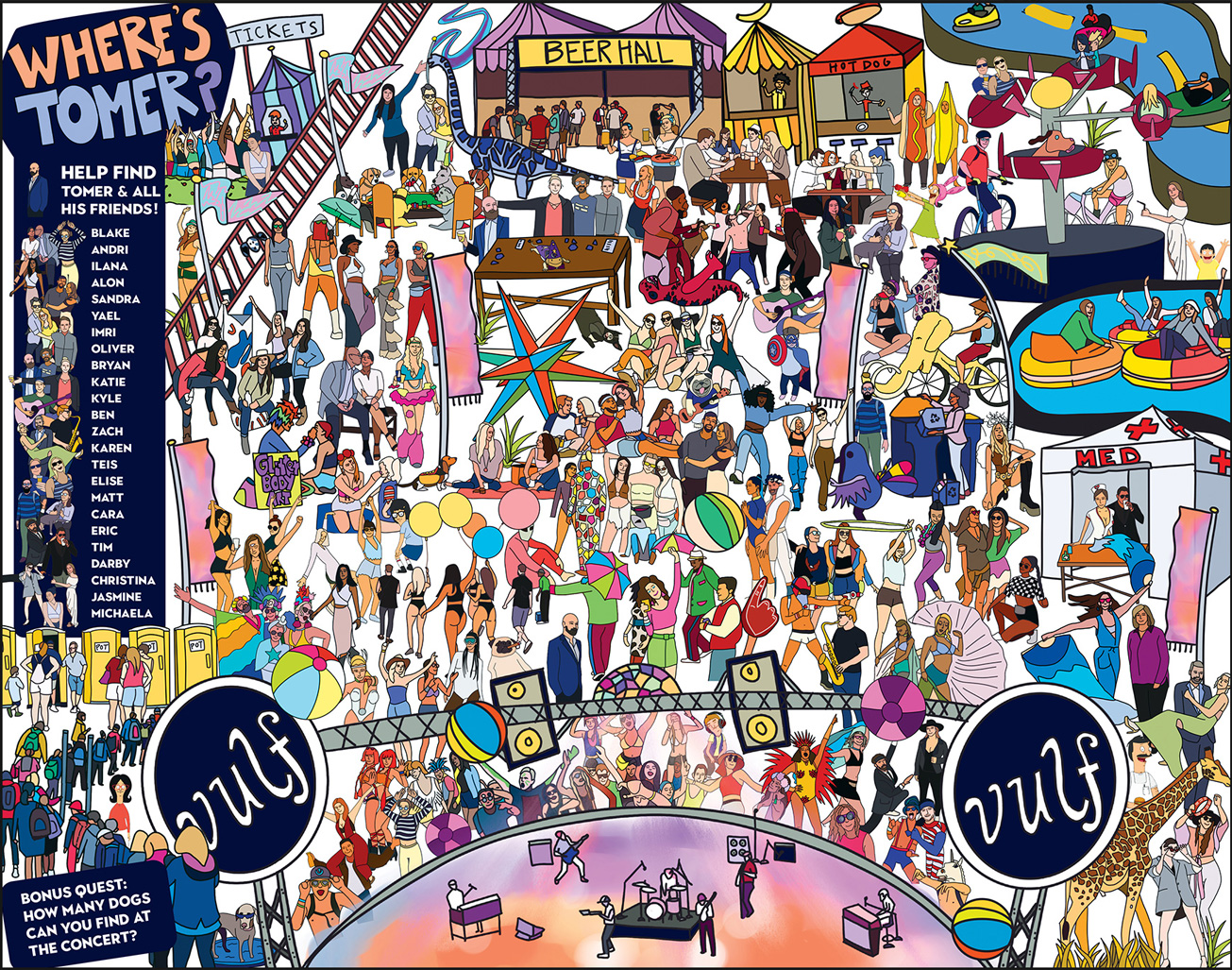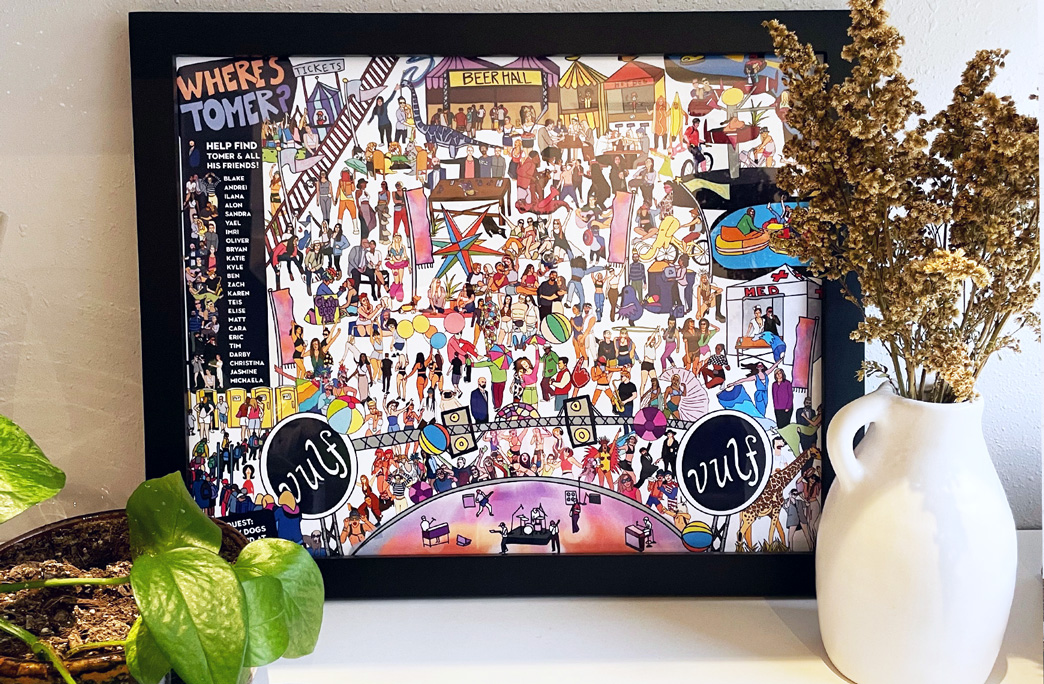 Stickers
Sticker designs for a friend.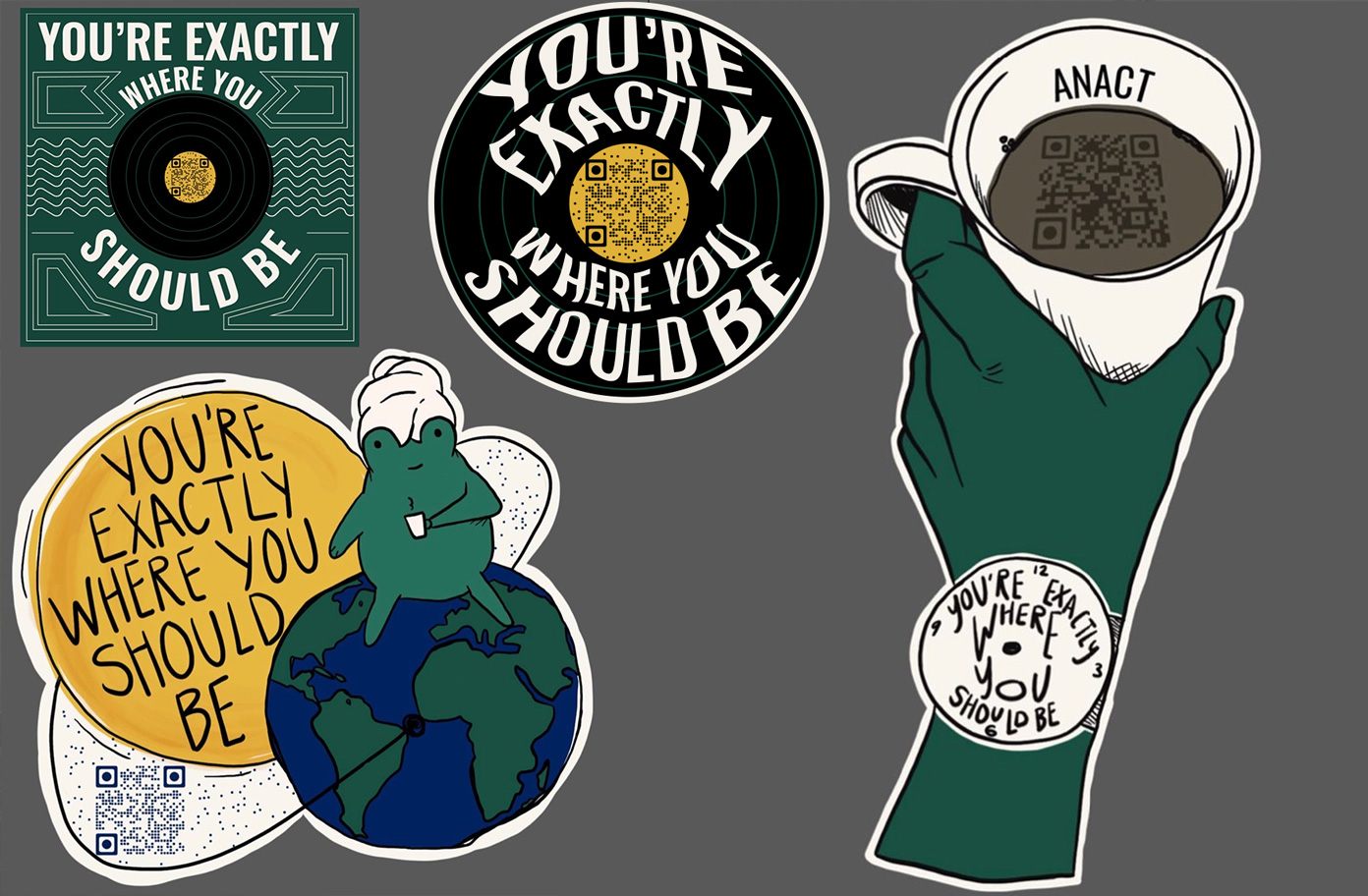 Original Character
I find drawing people intimidating. That is why I am drawing more people.